Joined

Oct 31, 2010
Messages

58
Likes

108
SHOOTING SUPPLY
848 STATE RD
WESTPORT MA 02790
Hours 10 AM to 6 PM Mon - Sat
shootingsupply.com
774-319-5477

We have the largest selection of Guns and Ammo in stock in Southeastern Mass. No one else compares.​
We have Self Defense and Range Ammo available for every gun we sell.
---
Next Gun Safety Class will be March 23rd.
If you know of someone looking to get their Mass LTC, tell them to stop by and sign up, it's just $75
---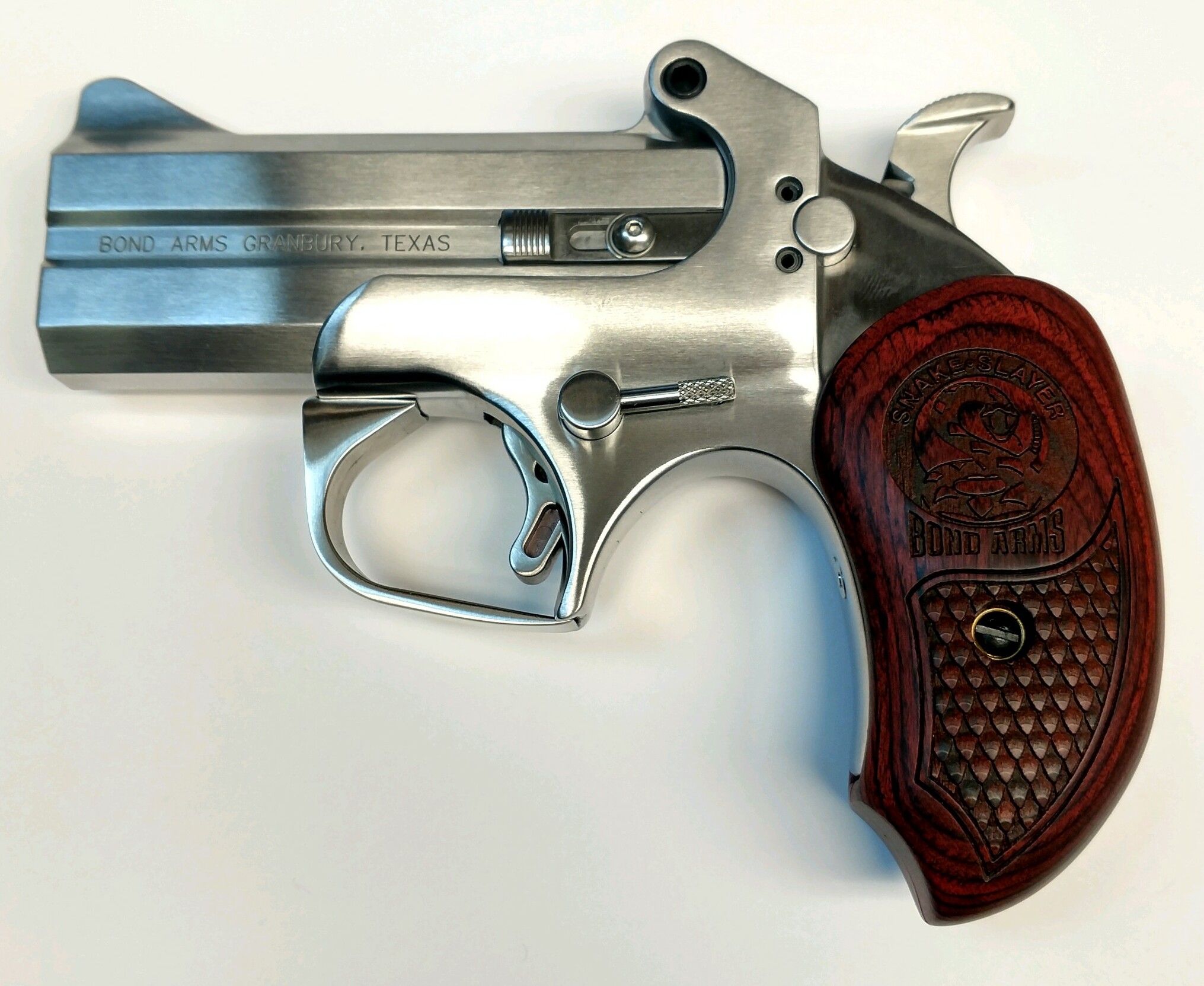 $669
Bond Arms Snake Slayer
45 Colt / 410 3" Shotshell



$649
Bond Arms Defender
45 Colt - 410 23.5" Shotshell

Extra Bond Arms 45 ACP barrel
$139.99

Gforce BR99 Deluxe
12 Ga 20" Semi Auto
Type: A1 AR-Style Semi-Auto Shotgun
Caliber: 12GA
Barrel Length: 20"
Chokes: MOD
Finish: Matte Black
Stock: Black Synthetic Fixed
Sights: Flip Up Front and Rear
Weight: 8.0 lbs
Capacity: Two 5 RND MKA 1919 Magazines
Receiver: Matte Black
Butt Plate: Black Rubber Recoil Pad
S&W Shield 9mm EZ
$1549
Sig Sauer P210
S&W Shield 380 EZ
Beretta 92FS
2-10 Round Magazines


$649 Save $50
Sig Sauer P365
9mm
Night Sights
2-10 Round Mags
Hard Case


Taurus G3C
9mm 3.26"
3-10 Round Mags
Great grip with a light trigger pull, thumb safety, and a unique striker with restrike capability. Same basic size as the Sig 365.
AMMO AMMO AMMO

We have in stock TODAY 2-26
22 LR
9mm FMJ
40 S&W 180 gr FMJ
40 S&W 180 gr JHP Self Defense
45 ACP
223/5.56
308
7.62x39
And Many other Calibers to numerous to list.

Buckshot and Slugs are IN STOCK

We have Self Defense and Range Ammo available for every gun we sell.
Ammo available for direct purchase, comes and goes on a daily basis. If you are looking for a specific caliber, please call the shop.
HOURS
MONDAY Thru SATURDAY -10 AM TO 6 PM
SUNDAY CLOSED - GONE SHOOTING & RELOADING
GUN PRICES INCLUDE 3% CASH ONLY DISCOUNT NO LIMITS NO DEALERS SUBJECT TO STOCK ON HAND SEE STORE FOR DETAILS NOT RESPONSIBLE FOR TYPOGRAPHICAL ERRORS STOCK PHOTOS USED AND MAY DIFFER FROM ACTUAL PRODUCT.

Prices are valid until 3-5-21
Copyright © 2021 Shooting Supply, All rights reserved.
Shooting Supply Specials

Our mailing address is:
Shooting Supply
848 State Rd
Westport, MA 02790