I disagree. If you get shot in the lung with a 45 acp you might survive if you are rushed to tier 1 trauma center. 12 ga buckshot to the lung? I suspect you are DRT.
OK. I've had more coffee, and am more awake now. I see your point. If an hour or more from a hospital, it would be closer to the same outcome. Yes? No?
The vast majority used, and still use, whatever passes for a full-length rifle on a contemporary battlefield. In the infantry, shorter longarms were for leaders, mortar and machine gunners, and folks like that. Riflemen carried rifles. The M3 was not an infantry weapon; although soldiers could, and did, scrounge whatever they wanted to scrounge, .45 ACP was generally only seen in infantry units in the Thompson and the M1911.

In general, a leader would have carried a Thompson or an M1 carbine. Most gunners would have carried the M1 carbine. If faced with any kind of threat at any kind of range even in 2023, and given a choice between an M1 carbine and any pistol, I'd take the carbine hands-down, every time, without any doubt or hesitation. Because, again, terminal ballistics are only part of the story. I can hit FAR better with an M1 than an M1911.
"Shorter long arms"
I would of course agree a long arm is almost always better than a handgun "on the battlefield", except maybe in trenches or in a vehicle.
Anyhow, here's some photos.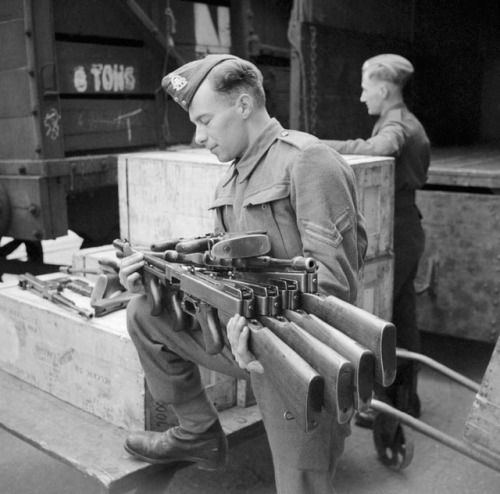 A Marine fires his Thompson submachine gun at enemy positions on Peleliu, September 1944.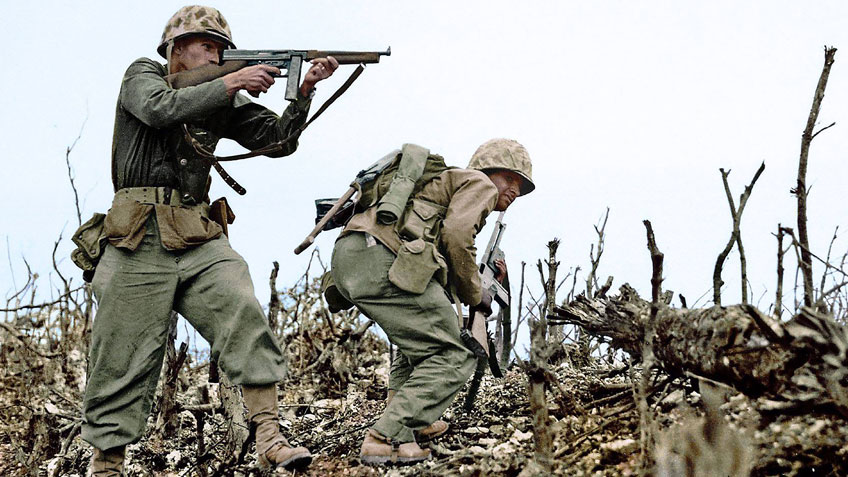 Although the U.S. Army was slow to adopt the iconic gun, the Marines had been using them since the 1920s, and the Thompson became an important tool in defending freedom.
www.americanrifleman.org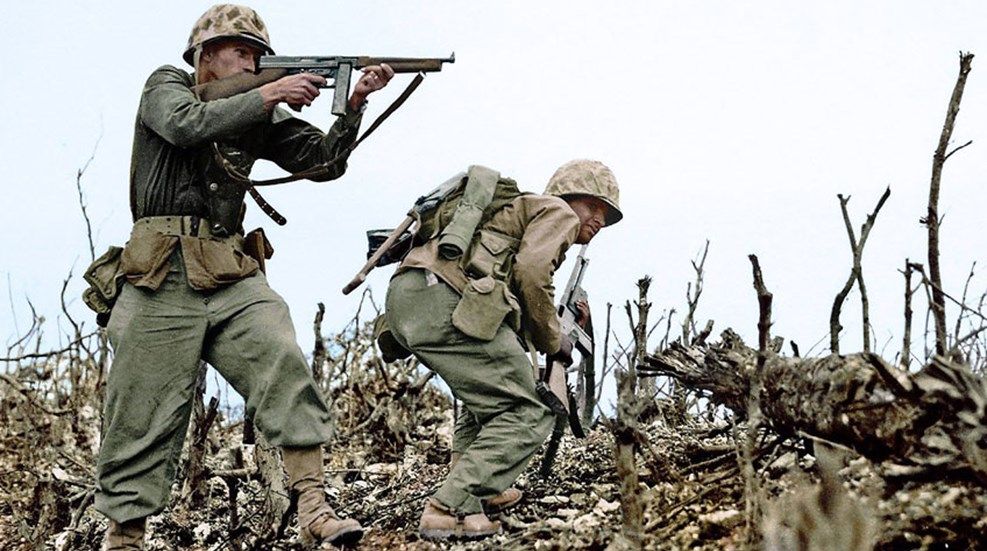 The Tommy Gun "In Country": The Thompson SMG in Vietnam | An Official Journal Of The NRA