NES Life Member
NES Member
Joined

Dec 2, 2005
Messages

8,719
Likes

4,939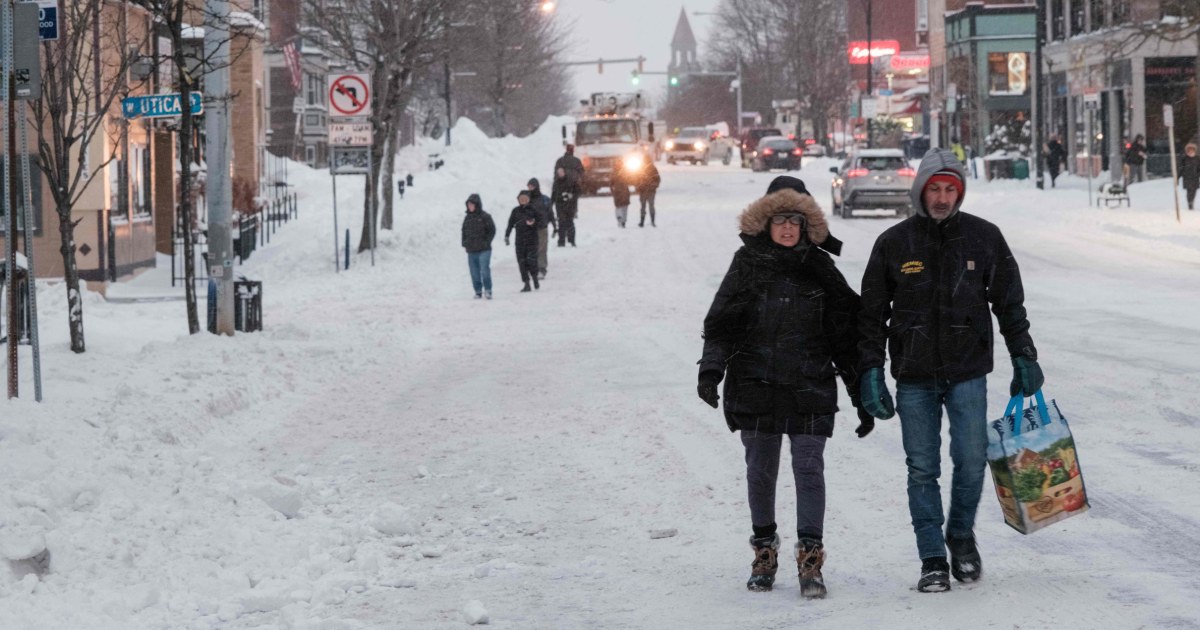 "There are no stores open. It's whatever you can grab," said one resident of a Buffalo, New York, suburb.
www.nbcnews.com
Well not quite, but geez, this is kind of pathetic
Surrounded by snow Sunday night, McCandless ate a bowl of generic cinnamon toast crunch for Christmas dinner. In the morning, he grew concerned as his supply of bread and eggs dwindled and his number of cans of meatball soup fell to three.

"I was just getting low, and I was just getting nervous," he said.

When his driveway was finally plowed at 9 a.m., McCandless set out looking for open supermarkets. "I drove 3 miles, then 5 miles in my car and nothing was open," he said. "I gave up."

At Salvatore's Garden Place Hotel, less than 3 miles from the Buffalo Niagara International Airport, the food supply is shrinking as the hotel serves three meals a day to more than 80 guests.

"We are trying to survive as much as we can," said Leven Oxmaul, a front desk agent, who has been snowed in since Thursday.

"We are kind of running out of food," Oxmaul said, adding that there are no more snacks or drinks at the hotel's gift shop. "It's really frustrating. The guests as well are losing their patience. We can't go anywhere. We're buried in the snow."

The "once-in-a-lifetime"

blizzard — which killed at least 57 people nationwide, including 27 in western New York's Erie County — has left many in dire predicaments.

Desperate pleas from Buffalo residents have flooded Facebook groups dedicated to storm recovery.

One person asked for spare diapers for twin infants, and another for cold medicine for a sick toddler. Multiple people made urgent requests for baby formula.

"Running really low on food, been stuck in our house," wrote one Buffalo resident with four small children. "Slightly starting to panic when I looked outside and seen it snowing more."