A top executive at the Brady Campaign to Prevent Gun
Violence
suggested that former New York City Mayor Michael
Bloomberg
is not helping when it comes to the
debate
over
guns
in America.
Bloomberg has made gun control a central plank of his
2020
Democratic presidential campaign. In December, he rolled out his gun control platform in Aurora, Colo., the town where 12 people were shot and killed in a movie theater in 2012.
Fox Nation is an entertaining streaming service featuring your favorite Fox News personalities, with original shows and documentaries that celebrate America.
Start Your Free Trial
His latest remarks followed a deadly shooting inside a Sunday morning church service in White Settlement, Texas on Dec. 29. The gunman, identified as a 43-year-old with a long criminal history and mental health problems, shot and killed two people before a member of the
congregation
killed him.
"I wasn't there. I don't know the facts -- that somebody in the congregation had their own gun and killed the person who murdered two other people," Bloomberg told a crowd on Dec. 30 during a campaign event in Alabama. "But it's the job of law enforcement to have guns and to decide when to shoot. You just do not want the average citizen carrying a gun in a crowded place."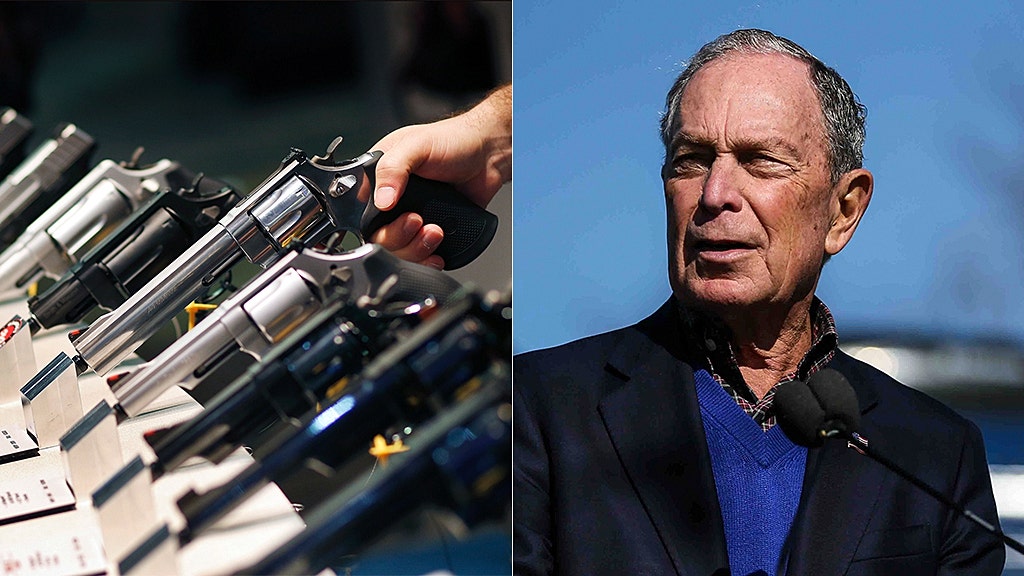 A top executive at the Brady Campaign to Prevent Gun Violence suggested that former New York City Mayor Michael Bloomberg is not helping -- when it comes to the debate over guns in America.

www.foxnews.com