Joined

Dec 12, 2009
Messages

599
Likes

562
Interesting to see how this unfolds. The video in the link says it all. :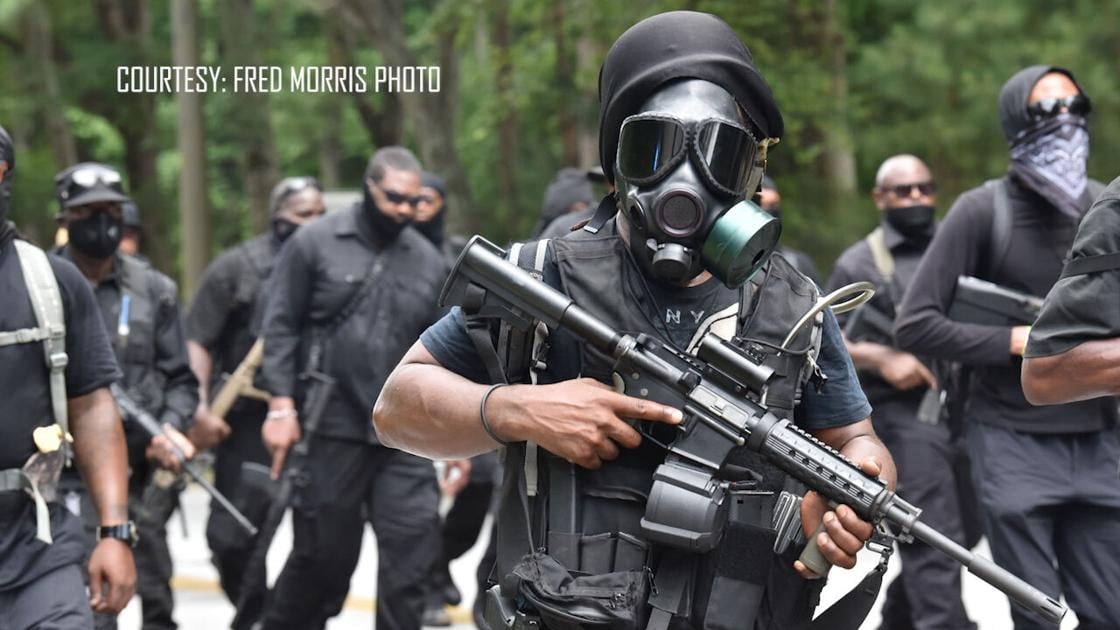 The group says it plans to meet outside Central High School Saturday at noon.
www.wdrb.com
Louisville leader says public shouldn't fear armed Black militia's plans
LOUISVILLE, Ky. (WDRB) -- Both the First and Second Amendments could be on full display in Louisville this weekend if and when an armed Black militia group comes to town.
The group, known as the NFAC or the Not F***ing Around Coalition, says it won't be demonstrating or marching, but lining up a formation of armed Black militia members. The group's founder, Grandmaster Jay, has recorded several social media videos promoting the event.
"Black boots, black pants, black button-down shirt, black mask, shotgun, semi-automatic or rifle," Jay said in one video.
The group made national news just weeks ago after a July 4 gathering at a Confederate monument in Stone Mountain, Georgia. According to media reports, park police called that gathering "peaceful" and "orderly."
Grandmaster Jay leads the formation in Georgia.
In the latest video, Jay said the Louisville event will attract five times more members than the Georgia event.
In a Tuesday interview with WDRB News, Mayor Greg
Fischer said Louisville leaders are already preparing
.
"People have the First Amendment right to free speech, but we coordinate with those groups to make sure everybody is safe," he said.
Metro Council President David James and Attorney General Daniel Cameron conference-called with Jay on Monday.
"What I understand is, from talking to them, they are very focused on the Breonna Taylor case," said James.
Metro Council President David James says he spoke with the NFAC founder about the group's plans in Louisville. (WDRB Photo)
James said Cameron explained that his office has only had the complete case file for three weeks and needs an adequate amount of time to thoroughly investigate. Jay seemed understanding, James said. A spokesperson for Cameron also characterized the conversation as productive.
Meanwhile, James said any group of out-of-state armed protesters is cause for concern as well as the possibility of counter-protesters, but he said the First and Second Amendments, when practiced lawfully, apply to everybody.
"I do believe very strongly that they themselves will conduct a peaceful protest," he said.
Last edited: