Joined

Dec 30, 2013
Messages

20,397
Likes

24,799
Location
Bricks delivered.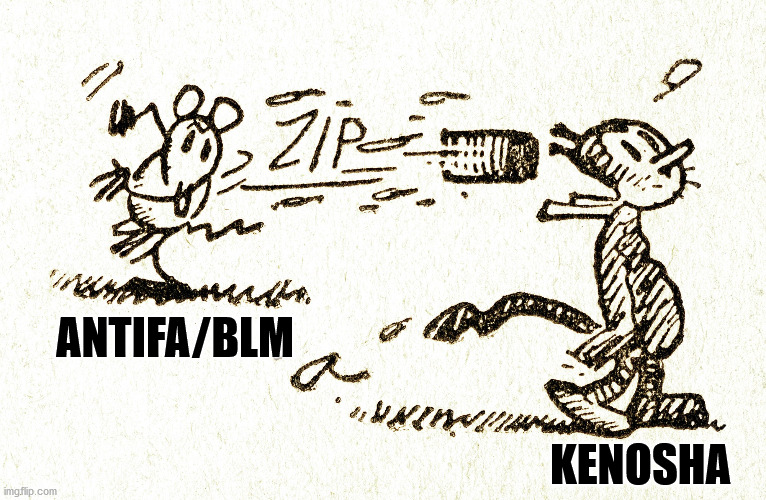 We need to temporarily join with the Left to push HARD for total police defunding. I dont think they really get how many average people in the burbs are being reigned in simply by the threat of being charged with a crime.
Two Glenn "Instapundit" Reynolds quotes.
The first one is evergreen:
1.
The police aren't there to protect the public from criminals.​
They're there to protect criminals from the public.​
- Glenn "Instapundit" Reynolds​
I quoted it in
this NES post
, with 1m43s Twitter video of a mob
taking "community policing" into their own hands when a thug
knocks a cop out of the action.
---
I've only see the second one yesterday:
2.
BOB MCMANUS [in the New York Post/AHM]:
The Shameful Betrayal of New York's Finest
. "... This is where things stand in soon-to-be post-de Blasio New York: Felony assault on a police officer is taken by prosecutors about as seriously as shoplifting or turnstile-jumping — petty offenses which also are ignored, but which don't directly threaten the public order. At least in the short run."​
​
This is the kind of legal environment that produces death squads, and public support for them. Luckily, the election of Eric Adams is likely to lead to change, though to be fair he doesn't control the prosecutors.​
​
Underscoring mine.
Any theories as to why Boston was relatively unscathed?
My hypothesis is that Big Business made it abundantly clear to city/state pols that
if vandalize/loot/burn riots regressed Boston to becoming once again
the stinky old town of 50-60 years ago where no one wanted to work or visit,
then
they
weren't going to piss away their
own
money rebuilding.
Haven't read corroboration,
but didn't go looking either.
Didn't go looking
because before Casa Mexico and Wordsworth folded 15 years ago,
we were in the city every weekend possible.
OTOH, we haven't been in the Hub 4 times in the past year and a half.
So didn't go looking because I DGAF what happens.
that takedown was smooth as silk
I like the delegation:
Throw 'em on the ground guys.
Cuff 'em and stuff 'em guys.
I think they also sent a message to the crowd
by cycling the paddy wagons
out of the area after getting only a few customers,
rather than going for peak occupancy.
It means that your protestor pals see
your butt dwindling in the distance
within a minute or two of getting collared.
No chance for rescue via later riot.
No idea where you've been taken.
When I was a teenager, we couldn't even buy eggs the day before and thru Halloween.
I know a guy who worked in a 7-11 type store.
He
gave
eggs to kids out the back door,
on one condition:
They had to agree to egg the store that night.

He hated his manager.
Lookit the red pill on Bruce!
What the hell must the few adults in local government in Portland, SF,
Chicago
think about whats happening in their cities?
(Belay that; there are no adults in Chicago government).
Most cities (even in Texas) are blue. Fluoride makes the teeth hard and the brain soft.

If they want to go after this kid so hard, what happens during the next riot? Wouldn't it then be a freebie to open up on every rioter in range?
If you are intrigued by my Instapundit quotes and wish to learn more,
you can read the group blog
at this link
.
... various spots in interior Wisconsin made me think I needed to GTFO before the banjo music started.
We've parked next to a posse from Wisconsin at the Dayton/Xenia Hamvention
since 2003. Seriously nice, seriously conservative.