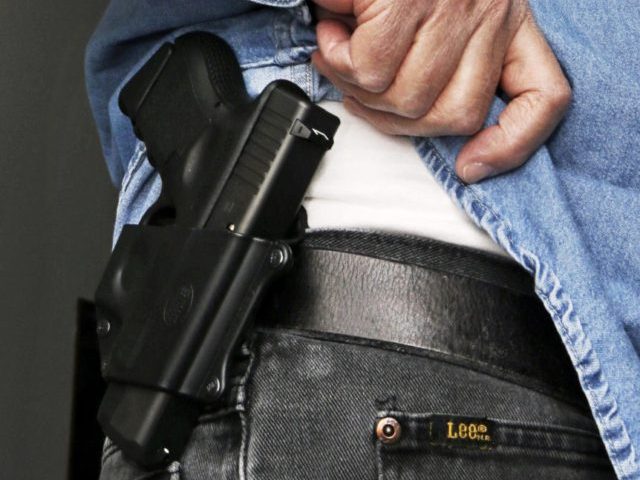 By AWR Hawkins
A report from the Crime Prevention Research Center (CPRC) shows the demand for concealed carry witnessed its greatest surge ever between May 2016 and May 2017.
The number of permits nationwide has now surpassed 15 million.
That means more than 15 million law-abiding Americans have permits to carry a gun every day for defense of their own lives and the lives of others. And that 15 million-plus does not include the untold number of residents who legally carry without a permit in Alaska, Arizona, Arkansas, Idaho, Kansas, Maine, Mississippi, Missouri, Montana, New Hampshire, North Dakota, Vermont, Wyoming, and West Virginia.
According to Fox News, the CPRC reports that there were 14.5 million permit holders in May 2016. There are approximately 15.7 million now.
Read full story here http://www.breitbart.com/big-governm...ng-nationwide/