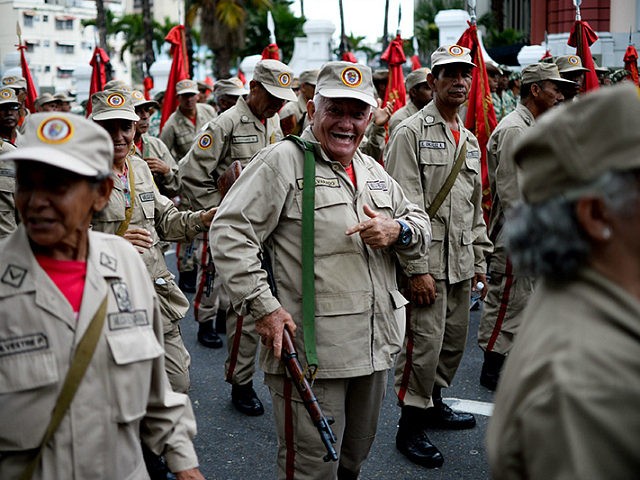 By AWR Hawkins
Venezuelan dictator Nicolas Maduro is giving guns to upwards of 400,000 of his supporters in hopes of squashing opponents' demands for free and fair elections.
The guns would increase the 100,000 pro-Maduro militia members to roughly half a million in the short term, though Maduro spoke of "one million" militiamen in the long term.
On Sunday night, Maduro ordered the National Bolivarian Militia, a coalition of armed socialist civilians empowered to enforce Maduro's will, into the streets to stem the tide of opponents calling for elections to replace him. He promised "a gun for every militiaman" and the quadrupling of his civilian force, from 100,000 to 400,000, as soon as possible.
According to Fox News/AP/EFE, Maduro is framing his gun giveaway as a means of fighting outside forces controlled by America seeking to remove him from office.
Read full story here: http://www.breitbart.com/national-se...ce-opposition/