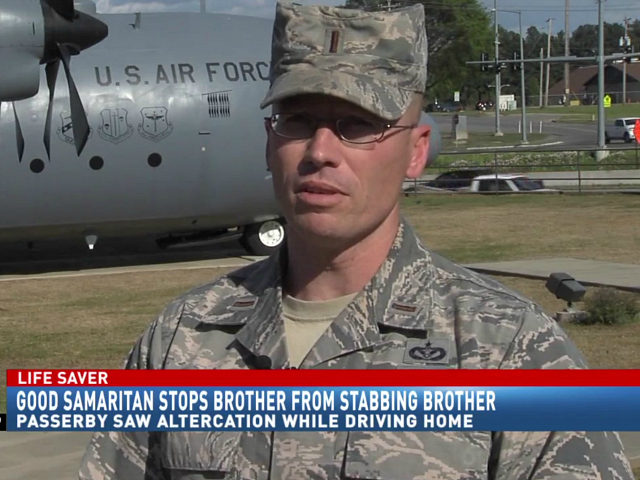 By AWR Hawkins
On Monday night, a concealed carry permit holder intervened to stop a knife attack then held the suspect at gunpoint until police arrived.
The reported knife attack occurred in Austin, Texas, and the alleged attacker and victim were brothers.
According to KATV, Lt. Brandon Teel saw the brothers fighting then drew his gun and intervened when he realized "the severity of the fight."
The older brother — 47-year-old Darren Terry — had "three lacerations" and had to be transported to a hospital to receive treatment. The younger brother — 30-year-old Chris Terry — was the alleged attacker and was held at gunpoint until police arrived.
Read full story here. http://www.breitbart.com/big-governm...t-at-gunpoint/