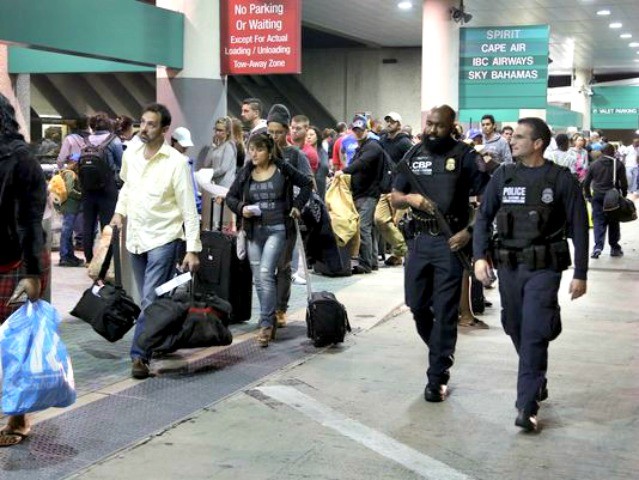 By AWR Hawkins
In the wake of the January 6 shooting in the Ft. Lauderdale-Hollywood International Airport gun-free zone, Representative Debbie Wasserman Schultz (D-FL-23) makes clear that the federal government may no longer allow passengers to check a gun in their baggage.
According to NBC 6, Wasserman Schultz indicated that she wants to see the federal government do something. She said, "We certainly need to revisit and review whether or not you should be allowed to check firearms in your checked baggage and travel with them."
She also floated the option of creating a secure area where people who check guns have to go to pick up their firearm. And her third option was a ban on checking ammunition.
Read full story here: http://www.breitbart.com/big-governm...g-gun-baggage/