Published on 03-04-2016 05:46 AM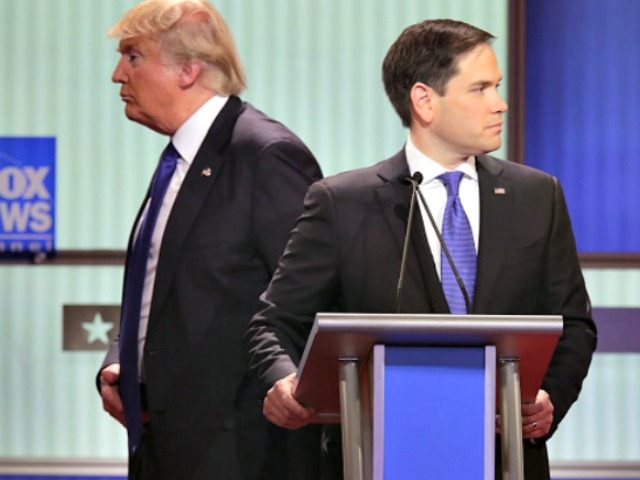 By AWR Hawkins

During the March 3 GOP debate Sen. Marco Rubio (R-FL)79%
criticized gun control as "not effective" against criminals but did not mention his vote for a 1999 gun ban while a city commissioner in West Miami.

Moreover, Rubio did not explain why he voted for such a ban if gun control is "not effective" against criminals to begin with.

Fox News host Bret Baier initiated the talk on guns and gun control by asking Rubio, "What limits would you draw around the Second Amendment?"

Rubio responded by saying he would allow as few limits as possible to be drawn, then said:

The Second Amendment is not, as I've said before, a suggestion. It is the constitutional right of every American to protect themselves and their families. It is the Second Amendment for a reason; it is right after the defense of the freedom of speech for a reason. Clearly the founders of our nation understood and the framers of our constitution understood that you cannot have life and you cannot have liberty and you cannot pursue happiness if you are not safe.

Quick point–Rubio's vote for a gun ban in "county and municipal parks" took place during a March 3, 1999 "Regular Commission Meeting." Breitbart News published the minutes from the meeting and the CCTV video of the meeting as well, both of which show the vote for the gun ban was unanimous between the commissioners. Yet Rubio did not explain how law-abiding citizens, disarmed by a ban on guns for self-defense in "county and municipal parks," could be guaranteed the safety necessary to enjoy life, liberty, and the pursuit of happiness while deprived of a gun in such a park.
...